We're All About Your Survival
The mission of The American Civil Defense association (TACDA) is to provide education, products and resources that empower American Citizens with a comprehensive understanding of reasonable preparedness strategies and techniques; promoting a self-reliant, pro-active approach to protecting themselves, their families and their communities in the event of nuclear, biological, chemical or other manmade and natural disasters.
The Journal of Civil Defense
Recent Issue:
The Threat of EMP
This issue of the Journal of Civil Defense "The Threat of EMP", is packed with everything you need to know about EMP (Electromagnetic Pulse).  It also contains detailed information on HAM RADIO and other means of communication should we lose our ability to communicate with our phones and computers due to weather, coronal mass ejections or attack from hostile nations. Buy the hard copy journal so you have it on hand should you lose power!
You will gain a solid foundation and understanding of:
What an EMP is
What it is NOT
The damage it can do
Whether it will hurt you or not
The threat we face with EMP
And what you can do to protect your electronics
A Nation Without Power:
In a nation that relies heavily upon electricity, an EMP attack could be devastating. It would destroy many of our electronic devices
and in addition, could significantly damage many of our high voltage transformers causing massive power outages across the country resulting in mass chaos. Unfortunately, most of these transformers are not made here in the USA. Replacing them would take months if not years. As a result, long-term power outages would bring much suffering to our people and cause many deaths.
Also Contains Articles on:
Civil Defense History, Early Civil Defense Films, "Beyond Duck and Cover", Rescue Task Force, Precision Air Rifles, Emergency Communications, Remembrances of 9-11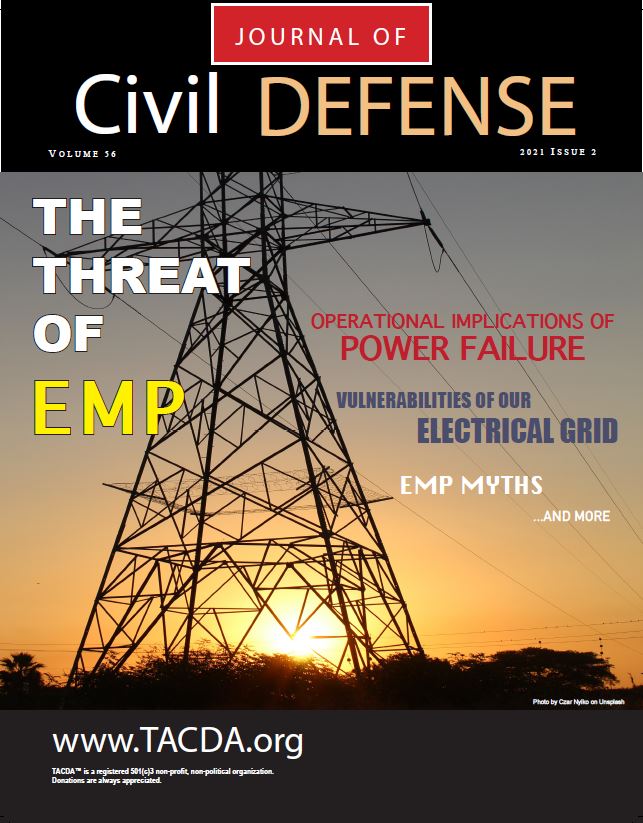 2021
Volume 56 - Issue 2
The Threat of EMP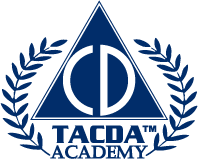 The TACDA Academy provides free essential detailed education for everyone.
In the TACDA Academy, you can access a growing series of online courses. These courses contain materials and information that have been collected over decades of research. They can help empower you, your family and your community with the knowledge, skills, and resources necessary to be prepared for all types of natural and manmade disasters and emergencies.
Scam Alert! Beware of rumors, fearmongering, and scams concerning COVID-19!
Please be aware that there are many scams, scaremongering, and false rumors going on in the cyber world at this time. We suggest that you be extremely vigilant of where you are getting your information concerning the coronavirus and its implications. Use trusted websites such as the World Health Organization (www.who.int), FEMA (www.fema.gov), the National Institutes of Health (www.nih.gov), the Centers for Disease Control and Prevention (https://www.cdc.gov/) other government websites (ending in .gov), and your local and state government websites.
Please be part of the solution by not spreading rumors or conspiracy theories, especially those that incite fear. Make sure that your source of information is accurate and reliable.
We wish you and your family health and peace at this difficult time.
It's the small donations that we count on and need to continue our mission.
The American Civil Defense Association (TACDA) empowers Americans through educational means, to protect their homes and families against natural and man-made emergencies and disasters. With mounting civil unrest and record-breaking natural disasters upon us, there is no better time to prepare!
We believe that being prepared for emergencies and disasters creates safer neighborhoods, promotes peace, and reduces fear. Your donation will help TACDA continue its mission and keep memberships FREE so that every American regardless of income can utilize the resources TACDA offers.