Because we give our information for free, we rely on your generous donations.
Thank you for your support!
Description
Support Our Mission
TACDA would not exist without the generous donations and support of its members. Because of you, TACDA can continue its mission to educate and empower Americans to survive any disaster or emergency. Donate today and receive a FREE gift!
All donations given to The American Civil Defense Association are tax deductible. Save your receipts!
Thank you!
*Donate $10.00 or more and receive a stainless steel 18 in 1 multi-tool!
Made of durable, long lasting stainless steel
Size: 3.35″L x 2.09″W
Includes ruler, screw driver, bottle opener, letter opener, box opener, peeler and can opener
Multi-size hex wrench
Key chain hole
Comes in a PU Pouch
Laser engraved to last a lifetime
Comes imprinted with TACDA logo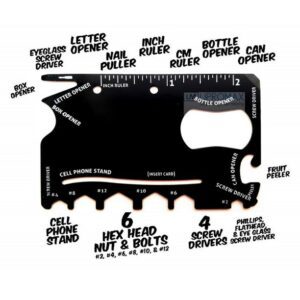 *Donate $25.00 or more and receive a Clean Key Anti-Microbial Tool!
Avoid touching public touchscreens like store checkouts
Reduces point-of-contact area with contaminated surfaces
Ergonomic design makes it easy to open doors, press buttons and pull levers
Easy to clean with steel wool or a disinfectant wipe (wipe will not tarnish or corrode the brass)
Made with antimicrobial copper alloy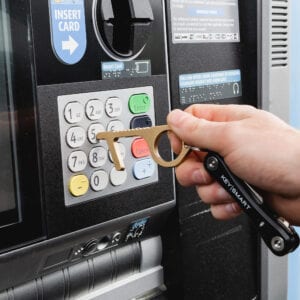 *Donate $50.00 or more and receive a Crisis Preparedness Handbook 3rd Edition!
Design a basic food storage plan that fits your needs
Prepare your home for earthquakes
Survive nuclear attacks and accidents
Build you own free radiation meter
Put together a workable Emergency Evacuation Kit
Select appropriate firearms
Use communications so you'll know what's really going on
Take care of hygienic needs
Store fuel safely for the long-term… and much more!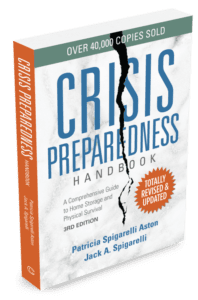 *Donate $100.00 or more and receive a Personal Evacuation Kit!
The Personal Evacuation Kit by World Prep has everything you need to help you evacuate in safety at a moments notice.
The kit is enclosed in a durable, high visibility nylon case with Velcro attachments on the back to hang securely in a convenient place. Put it in a drawer at work or hang it on the side of your desk with self stick attachments, or leave it in your car in case of emergency on the road.
Kit Includes:
1 KN95 Disposable Mask
1 Aluminum Flashlight
1 Glow Stick
1 High Intensity Whistle
2 Packages of Purified Drinking Water
1 SOS 2400 Calorie Emergency Food Bar
1 Thermal Blanket
1 37 Piece First Aid Kit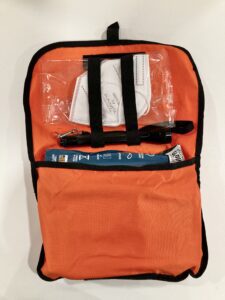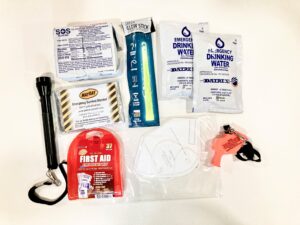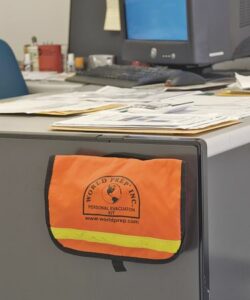 Additional information
| | |
| --- | --- |
| Amount | $5, $10 or more receive a FREE gift, $25, $50, $100, $250, $500, $1000 |